Our Story
Baked In Tradition.
Award-Winning
Detroit-Style Pizza
Founded by a World Champion.
Our Founder, Shawn Randazzo started his pizza career in 1995 as a delivery driver for Cloverleaf Pizza. Soon after, Shawn along with his mother, Linda became owners of a Cloverleaf Pizza franchise in Michigan. Shawn worked tirelessly to perfect his Detroit-style pizza recipe. He won First Place in the North American Pizza and Ice Cream Show in 2009.
Then in 2012, he won World Champion Pizza Maker at the International Pizza Expo in Las Vegas. That award helped put Detroit-style pizza in the national spotlight. He then launched "Detroit Style Pizza Co. in St. Clair Shores, Michigan. He continued to hone his recipe and won several more awards.
Unfortunately, Shawn was diagnosed with Stage 4 brain cancer in 2019 and passed away at age 44 on December 5th, 2020. He had four children and one grandchild. His wife Keri, his mother Linda, and two of his daughters continue to carry on his pizza legacy.
In 2021, in an effort to fulfill Shawn's dream of expanding Detroit Style Pizza Company into a national pizza chain, the family partnered with a Detroit-based hospitality and franchising group.
This new franchise partnership necessitated a name change from Detroit Style Pizza Company to Corktown Pizza Company. However, an affiliate distribution company, which distributes pizza's nationally through Gold Belly, and the original pizzeria in St. Clair Shores, Michigan will retain the Detroit Style Pizza Company name.
Corktown Pizza will feature the same award-winning Detroit-style Pizza innovated by Shawn. The first Corktown Pizza and Pub will open in the fall of 2022 in Petoskey, Michigan.
For franchising information, please call Michael Bailey at 248-770-9106.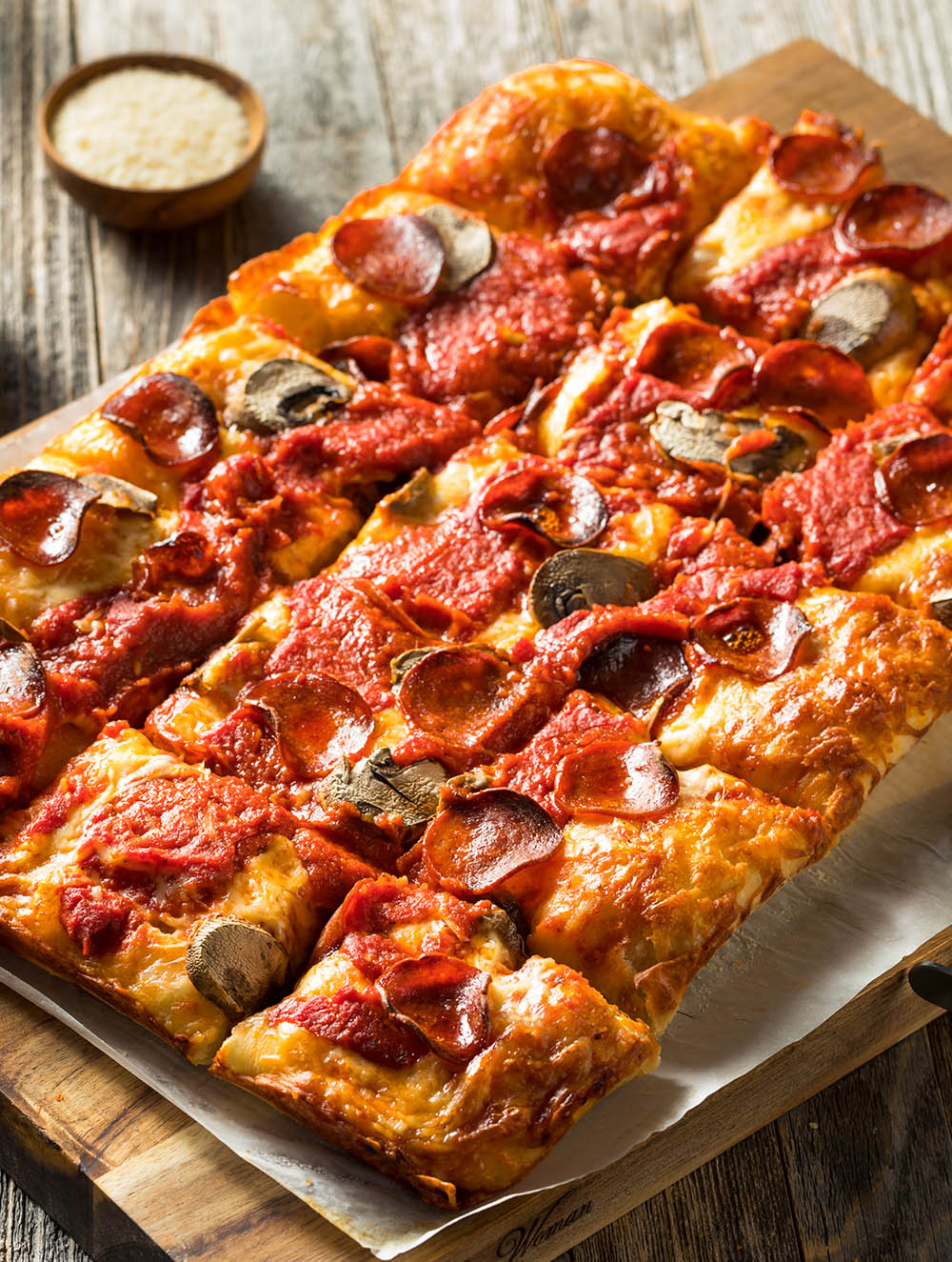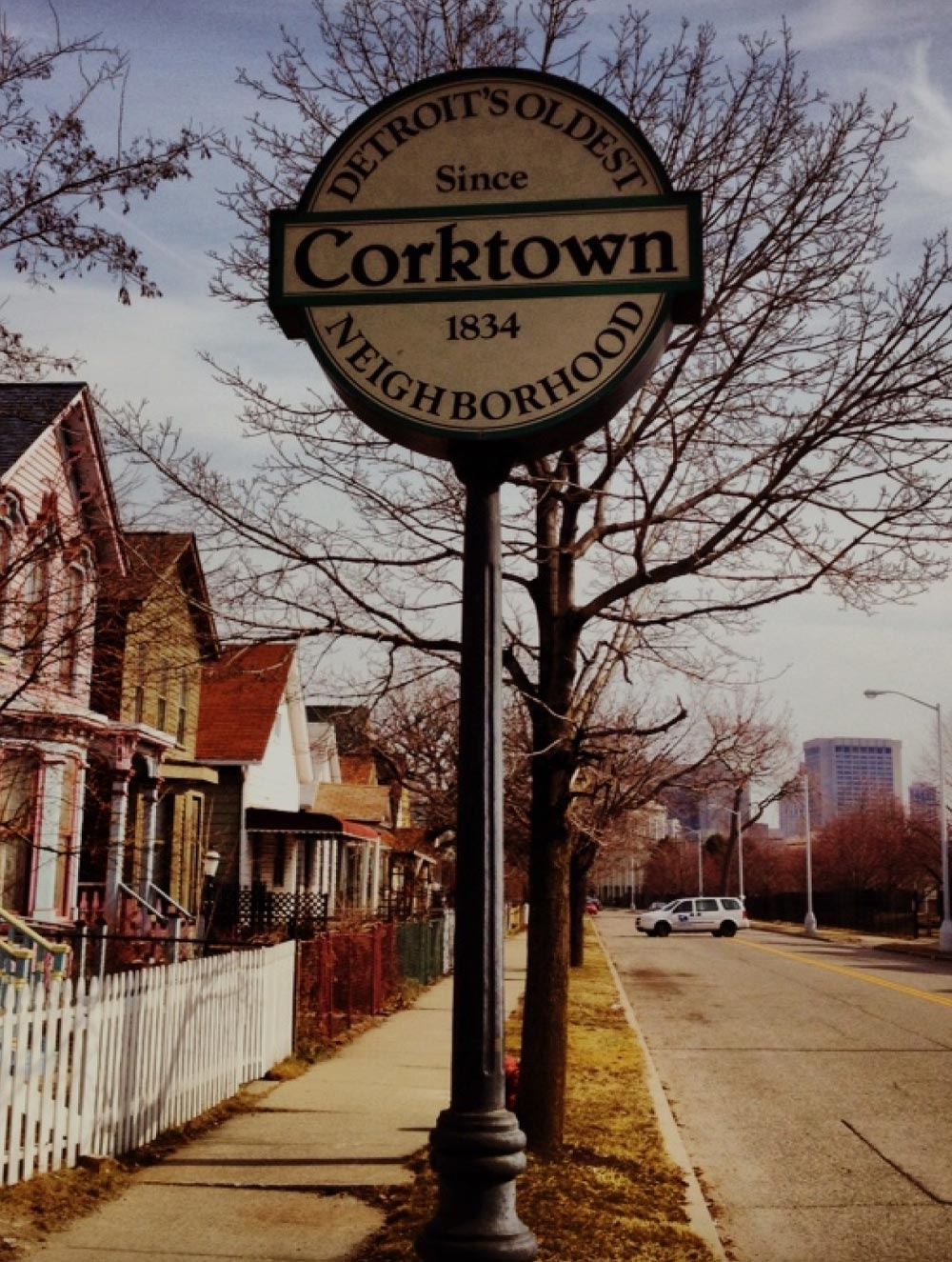 Detroit-style pizza got its start in the mid-1940s when soldiers were returning home from the war. Rather than using traditional round pans, in true Motor City fashion, the originators baked their pizza in square, blue steel automotive parts pans that allowed the outer edges of cheese to caramelize, forming a delicious golden brown cheese barrier around the perimeter of the pie.
Detroit-style pizza uses a brick cheese blend with pepperoni under the cheese and sauce on top. The crispy-outside, chewy-inside crust lends a one-of-a-kind, mouthwatering consistency and the flavor is the reason why thousands have demanded Detroit-style pizza nationwide.
Corktown is the oldest existing neighborhood in the city of Detroit and is now designated as a City of Detroit Historic District. In the 1840's, a large number of Irish immigrants migrated and settled to the area. Most were from County Cork in Ireland; thus, the neighborhood became known as Corktown.
Everyone is talking about it.
We're no stranger to publicity.
Hour Detroit Magazine hailed Shawn as "The Motor City's Pizza Evangelist". Trade Journal Pizza Today wrote in 2018 that "Perhaps no pizza style has entered the public consciousness in quite the way that Detroit-style pan pizza has".  They credited Randazzo's International Pizza Expo win with "rock(ing) the pizza world". Most recently, Dave Portnoy featured Detroit Style Pizza Company in his Barstool Sports "One Bite" reviews.
Video Links
As seen on: